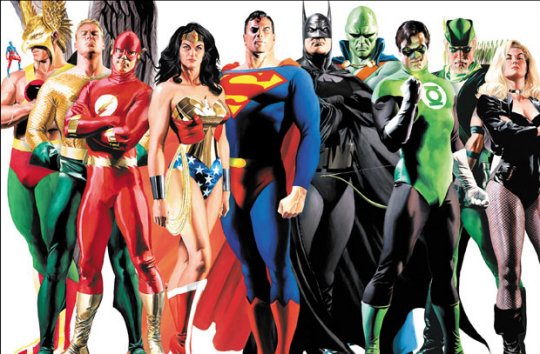 With The Avengers killing everything in the box office, can a JLA film match up and who would play who??
Original Memebrs:
Superman
Batman -
Would love to see Christian Bale stay as Batman
Wonder Woman
Flash (Barry Allen) -
Ryan Reynolds, I didn't like Ryan as Hal, and the reason I didn't was because he came off more Berry Allen than Hal Jordan. So I think he'd do perfect as Flash.
Green Lantern (Hal Jordan)
Aquaman
Martian Manhunter
Other Members:
Green Arrow -
Alan Tudyk, because he is awesome for this role.
Captain Marvel
Black Canary
the Atom
Hawkman
Zatanna
Thats all i can think of so far

_________________
Comic Blogs - http://agentcomicsfilmnews.blogspot.co.uk/ http://agentcomicsrumors.blogspot.co.uk/

Batman and Hawkeye fanboy

"Hey, Avengers? Where's the cake and brass band, huh? Hawkeye's Back"